APPLY NOW FOR Hands Across Rockdale 2015!
Sponsor Hands Across Rockdale and help make a difference in our community!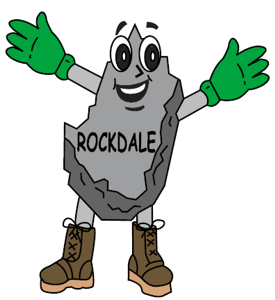 Our mascot "Rocky Rockman"
Hands Across Rockdale day of service was born out of a desire to channel the tremendous volunteer spirit in Rockdale. There is such a willingness to help, but often people don't know where to go or what projects need help. Leadership Rockdale graduates wanted to create a way to channel that energy toward local projects to make a difference here at home.
On Saturday April 18, 2015, join us for the Annual Hands Across Rockdale day of service, featuring many family friendly projects. Whether it's picking up a paint brush, spreading mulch, or helping abandoned dogs and cats find a home, all it takes is a couple hours of your time and your sweat. In return, you know you're making your community a better place.
Hands Across Rockdale is organized by volunteers from Leadership Rockdale, a civic educational program run by the Conyers-Rockdale Chamber of Commerce.