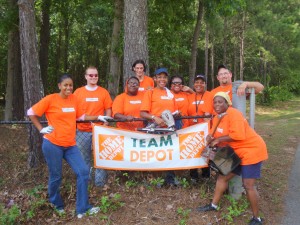 If you would like to be a sponsor for Hands Across Rockdale this year the following sponsor levels are available.
Platinum Sponsor $750
Gold Sponsor $500
Silver $250
Bronze Sponsor $100
Friend $50
(Platinum – Bronze sponsors will be listed on the project t-shirt. Levels determine premium placement on shirt along with font size.)
Please click here for a downloadable form.
Please mail sponsorship checks to:
Hands Across Rockdale
c/o Conyers-Rockdale Chamber of Commerce
936 Green Street
Conyers, GA 30012
Or you can pay online via credit card or electronic check using the form below.
ONLINE DONATION